Place "Convex Push Pad" in desired position for use.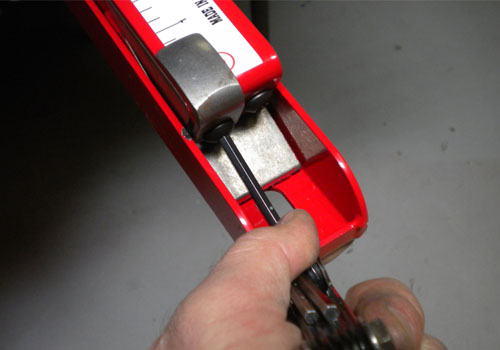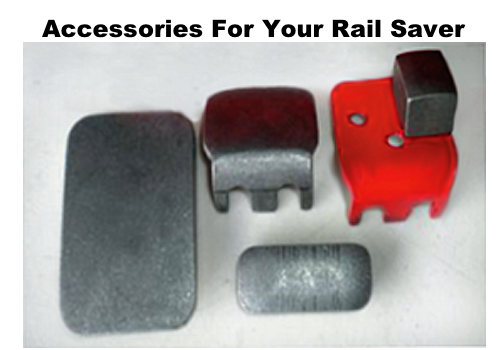 Determine if shims are necessary to avoid obstructions. The "Rail Body" should lie flat against frame rail side, opposite the damage to be repaired. Use wood or metal shims to achieve results needed.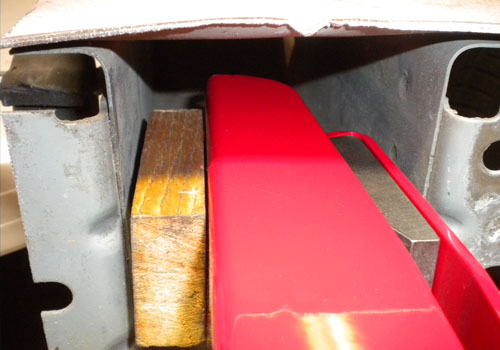 Determine depth of damage using the target at the end of the tape measure on The Rail Saver. Mark with thumb or dry erase marker.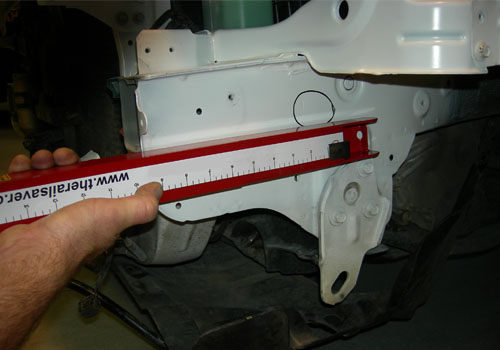 Insert into damaged frame rail to marked depth, actuate hand pump to needed expansion, hammer and level "High" areas.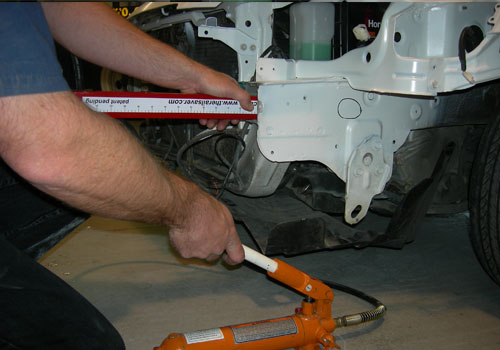 To release, open valve, if wedges do not disengage tap on frame rail in wedge are to release.